Allen Edmonds – Savings of 15%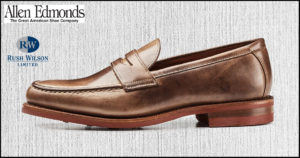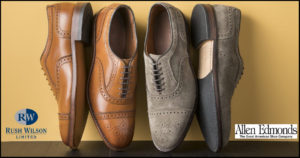 Allen Edmonds has been handcrafting timeless dress shoes in the U.S.A. since 1922. Vincenzo Vitale, Allen Edmonds representative, will be in the store to offer expert shoe fitting and sizing as well as answering any question you might have about leather, style and wearability. He will also have an expanded sample line from which to choose a style. On that day, enjoy a 15% discount on shoes special ordered or purchased from stock.
……..
Coppley – Savings of 15%
Know for their quality, full-canvas construction, and comfortable fit, Coppley offers two custom services:
For the customer who needs minimal sizing modifications, Coppley delivers in 2 weeks.
For those who require more extensive measurements, Coppley's full Made to Measure is delivered in only 3 weeks.
During the trunk show period, enjoy a savings of 15% off any suit, sport coat and trouser from stock or special order. Mark Landis, Coppley's representative, will be present to give advice on fabric, model and fit.
……..
Measure Up Custom Shirts – Buy 5 and get the 6th for free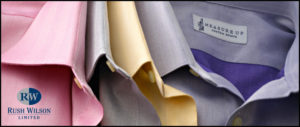 Are you wearing a shirt that makes the most of your individual physique? For example, did you know the staff at Rush Wilson Limited will help you choose a collar shape that best fits the contour of your face? You may also customize cuffs, pockets and monograms, shirt tail length and each sleeve length (yes, most people have arms of different lengths). Our job is to help you select fabric, style and detail that will make every shirt a pleasure to wear. Your job is to enjoy looking and feeling great! Our experienced staff will be ready to help with model, fabrics and fit. We will also have a selection of fabrics at a special value to be made into custom shirts. Please call us for an appointment so we may offer you our undivided attention. A special offer for you: when you order 5 shirts, you will get the 6th shirt free!
All trunk show savings expire Saturday, October 14th.