Friday, March 9th
Southwick – Savings of 15%
Southwick, maker of fine, classically tailored natural shouldered clothing. During the day of the trunk show, receive 15% off each suit, sport coat and trouser custom ordered or from our store's stock. David Lawrence, southwick's representative, will be present to offer advice on fabric model and fit.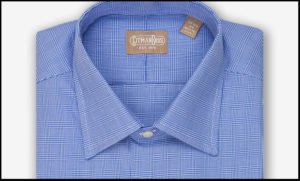 Gitman Bros. – Savings of 15% or buy 5 get 1 free
With roots dating back to the 1930's, Gitman Bros. has enjoyed the reputation of America's foremost manufacturer of shirts and ties. Mickey Phillips will be present to help you select fabrics and models for stock size shirts and made to order shirts as well. During the promotion period, you may save 15% off your purchase or buy 5 and get the 6th shirt free.
Trunk show savings will expire Saturday, March 17th