With a heritage of class and style that has circumvented the barrier of time, Rush Wilson has been providing high-end men's and ladies' fashions for decades. We exist to make sure you are appropriately dressed for any occasion and are treated with the service we've made famous.

GIVE THE GIFT OF STYLE
We are thankful for our customers and the continued support we have received!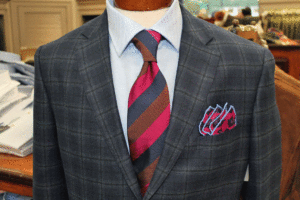 Made of fine fabrics from around the world and interpreted in soft, stylish models, our suits, tuxedos, sport coats, and trousers inspire confidence.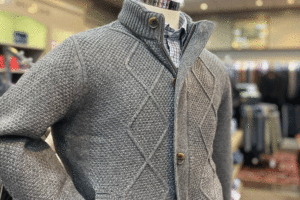 "All work and no play makes Jack an unhappy boy!" Express your style and enjoy the comfort, color, and fabric of our casual collections.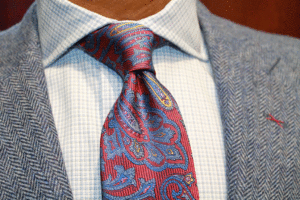 Nothing expresses your personal style and taste better than the shirt and tie you wear. Our experienced staff is available to help you select a combination for any new or existing outfit or to help you select a gift you'll be proud to give.
  Rush Wilson Limited will be closed Monday, May 25th, in observance of Memorial Day. We will reopen with our usual hours of 9:30am - 5:30pm on Tuesday, May 26th.
Shop Our Made to Measure Clothing! Most of our Made to Measure manufacturers are back in production again! Shop our classic brands starting Monday, May 18th through Saturday, May 30th. [...]
Kicking off Spring with Virtual Trunk Shows! We are excited to bring to you a full line-up of classic brands through a virtual sportswear trunk show from Thursday, May 7th [...]