At age 23, Rush Wilson opened Rush Wilson Ltd. in Davidson, NC in 1950. This is where Rush Wilson introduced the natural-shouldered, New England style to the southeast.  Looking for a second location, Rush decided to expand to Greenville, SC in 1959. The store was originally located on North Main Street.  In 1978, Rush Wilson Limited moved to its' present location at 23 West North Street to make room for the Hyatt Hotel and Convention Center.
Growing up in a "retail family", Rush's son, Rush III, worked in the store as a teenager sweeping the floors at age 13 and selling his first suit at age 15. He continued working in the business part-time through high school and college. After serving four years as an Army officer, Rush III came home to join the family business.
In 2014, James Rush Wilson IV (Jay), grandson of founder Rush Wilson Jr., started at Rush Wilson Limited as an Executive Clothier.  A 2007 graduate of Presbyterian College, Jay worked with TD Bank for seven years before joining the family business.  "We are very pleased to have Jay join us, he will be an outstanding addition to our team," says James Rush Wilson III, owner and proud dad, "I only wish my father could be here to see this."
What's fun and rewarding about our business is the relationships we've developed over the years with our customers.  Some families have shopped with us for four generations.  Our goal at Rush Wilson Limited is to offer our customers exceptional service and an unparalleled experience in shopping for their clothes. By specializing in classic American style, our focus is offering our customers clothing that fits their lifestyle.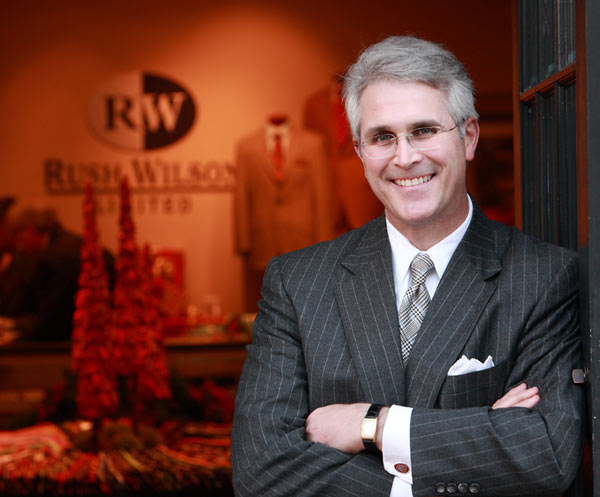 Better Business Bureau Award
Rush Wilson Limited has been awarded the 2012 Business of Integrity Award for Marketplace Ethics in the 1-10 employee business category by the Business Bureau and BBB Board of Directors of the Upstate South Carolina. Rush Wilson Limited has demonstrated high ethical standards of behavior towards customers, vendors and employees, along with having a history of strong ethics in the workplace. By displaying marketing and advertising strategies that reflect a true representation of the product, Rush Wilson Limited has also been recognized by the community and their industry for sound business practices.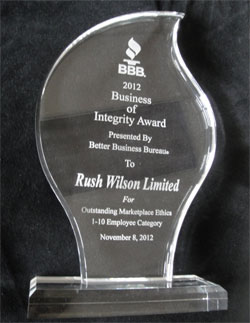 Small Business of the Year
At the 124th Annual Greenville Chamber meeting, Rush Wilson Limited was presented The Small Business of the Year award, sponsored by Dixon Hughes Goodman, LLP. In June 2012, Rush Wilson Limited was recognized as an extraordinary small business at the Greenville Chambers monthly board meeting. The Small Business of the Month is chosen by a selection committee from nominations provided by Greenville Chamber members. The Chamber's annual small business of the year is selected from the year's small businesses of the month.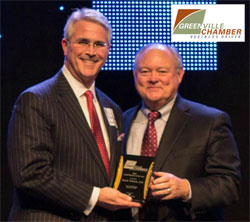 Best of the Upstate
Rush Wilson Limited was voted 2019 "Best in the Upstate" in the Men's Clothing category.