Rush Wilson Limited Opportunities
We are always interested in talking to people about possible employment opportunities. Sometimes we have a need that we have not yet published. Please do not hesitate to reach out to info@rushwilson.com if you would like to contact us about an employment opportunity at our store.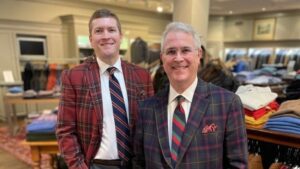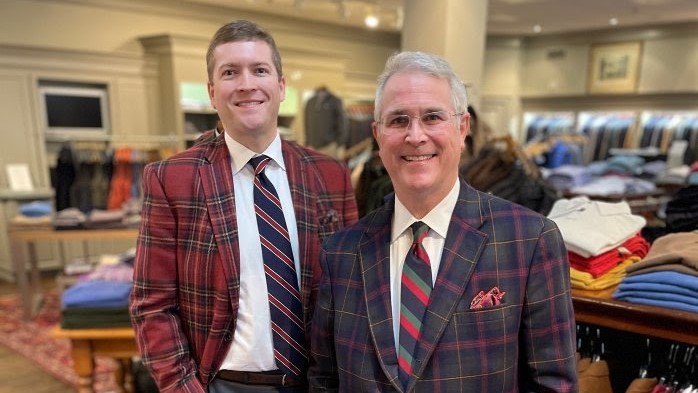 Retail Sales Professional – Executive Clothing Consultant
Full-Time: Saturday availability required
Job Description:
The Executive Clothing Consultant provides outstanding customer service, develops strong customer relationships, and builds individual sales volume. The goal is to provide a memorable, rewarding, and professional atmosphere for the customers in every aspect of their interaction with Rush Wilson Limited. The Clothing Consultant must be able to adapt to the many different personalities of our customers and staff, work well one-on-one with customers and with the RW team. They must be able to communicate effectively with customers and staff and be attentive to detail and follow up.
Responsibilities:
Set and achieve personal sales goals while supporting the goals of the team.
Greet customers in a timely, professional, and engaging manner.
Advise potential customers of the best products that suits their individual needs.
Provide honest and confident feedback to customers regarding merchandise style and fit.
Build lasting relationships with customers by contacting them to follow up on purchases, suggest new merchandise and invite them to upcoming events.
Work as a team player to ensure each customer receives the best possible service possible.
Perform daily department tasks, including stock work, remerchandising, display, price markdowns, and light cleaning.
Answer telephones and direct calls as needed.
Assist in inventory control efforts to provide a quick, friendly, and efficient register checkout experience for customers, including purchases, returns and exchanges.
Create and update customer files and develop a customer book.
Qualifications:
Minimum of 3 years sales experience.
Proven ability to set and achieve sales goals.
Competitive drive and entrepreneurial confidence to succeed in a commission-based environment.
Demonstrated ability to develop relationships with customers and co-workers.
Basic math and communication skills
Knowledgeable, enthusiastic, and passionate about fashion and trends.
Ability to handle customer concerns and prioritize multiple tasks with a sense of urgency positively and proactively.
Strong computer proficiency and comfortable learning new computer applications including all social media.
Strong organizational and follow up skills.
High level of ownership, accountability, and initiative.
Ability to work a flexible schedule based on store needs including weekends and holidays.
Shipping and Inventory Control Specialist
Part-time – 25-30 hours per week, 5 days per week, flexible schedule.
Responsible for all management of freight and shipping and inventory management for a one-store retail operation.
Freight/Shipping:
Responsible for opening all incoming freight, inventory contents of package, reconciling against packing slips, receiving the merchandise in our proprietary inventory computer system, and attaching the appropriate price tags to the merchandise.
Responsible for inspecting, packing, and shipping all outgoing freight.
Inventory Management:
Responsible for entering the purchase orders provided by the buyers into proprietary inventory system.
Responsible for managing the inventory data base, making adjustments requested by the buyers.
Responsible for taking periodic spot physical inventories to verify accuracy of database.
Responsible for all price changes in the inventory system and for printing new price tags and tagging the affected merchandise.
Coordinates with buyers and accountant to discuss/reconcile and discrepancies of items received pertaining to quantity, cost, color, size or substitution.
Coordinates with vendors, buyers and accountant to report missing merchandise, extra unaccounted merchandise, or defective merchandise and to request return authorization from the vendors for such merchandise.
To type retail price lists, classification lists, and other documents as requested by management/buyers
Other duties and requested by management
Skill set:
Attention to detail
Basic computer skills
Data base management
Excel/Word
Basic math skills
Punctuality
Ability to stand and lift moderate weight boxes
Seasonal Support Staff Person
Part-time: Seasonal position from mid-November until Christmas. Saturday availability required.
Duties would include:
Greeter – Greet all customers when they enter the store. Point them in the right direction.
Cashier – Ring up sales on Point-of-Sale system on the computer and/or Square on iPad.
Answer phone – Take messages.
Wrap presents – Gift wrap customers purchases.
Filing – May file if there is downtime in the store.
Initially hours would be 12:00 – 4:00, hours may increase as the season progresses. Saturday availability a must.
Candidate will need good verbal and written communication skills, comfortable with computer and point of sale systems and excellent customer service experience.