Rush Wilson Limited Opportunities
We are always interested in talking to people about possible employment opportunities. Sometimes we have a need that we have not yet published. Please do not hesitate to reach out to info@rushwilson.com if you would like to contact us about an employment opportunity at our store.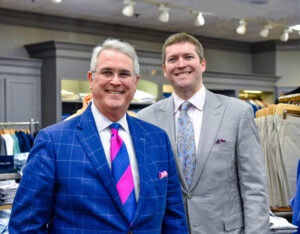 Accounting Associate
Part-time Starting at 15-18 hours per week with potential for 24-30 hours
Are you an experienced accounting professional who values work/life balance? We are looking for accounting help on a part-time flexible basis. We are a family-owned business and value your time and family needs. Because we are a small business, all employees wear many hats and there is never a dull moment.
This position offers the promotion potential to the Accounting Manager position in a timely manner.
Position Summary:
This position will assist the Accounting Manager with daily, monthly, and annual accounting functions.
Position is part-time. Starting at around 15-18 hours per week. This position offers promotion potential to the Accounting Manager position, which could be about 24-30 hours per week. Work would be primarily on-site in Greenville, SC but could include some remote work.
Responsibilities:
As the Accounting Associate, duties will include:
Routine accounting clerical duties such as entering invoices, preparing check runs, printing statements, reconciling deposits, vendor credit memos, vendor statements, etc.
Learn the Receiving inventory function to provide backup and assist in complicated orders.
Learn the Point of Sale process to serve as backup or assist in complicated sales.
Assist with social media posts and website updates
As the Accounting Manager if promoted, duties will include:
Monthly financials and related analysis
Bank account and balance sheet reconciliations
Regular processing of accounts payable, and payroll
Collect and sort customer data for sales personnel.
Preparation for annual year-end financials and tax return requirements by outside CPA firm
Preparing the annual budget
Preparing timely submission of various reports as required by external or internal entities
Performing other duties and/or special projects as assigned
Qualifications:
Bachelor's degree required, preferably in Accounting or Finance
CPA certification preferred but not required
3+ years of related experience that can come from public accounting or industry
Strong interpersonal skills and positive attitude
Proficiency with data management
Deadline and detail oriented
Benefits:
As a Part-time employee, you will be able to manage your hours around your schedule to complete your duties. Some duties may be done remotely.
401(k) Plan with employer match if annual hours are over 1000.
Employee discount
Contact us at info@rushwilson.com
Retail Sales Professional – Executive Clothing Consultant
Full-time: Saturday availability required
Job Description:
The Executive Clothing Consultant provides outstanding customer service, develops strong customer relationships, and builds individual sales volume. The goal is to provide a memorable, rewarding, and professional atmosphere for the customers in every aspect of their interaction with Rush Wilson Limited. The Clothing Consultant must be able to adapt to the many different personalities of our customers and staff, work well one-on-one with customers and with the RW team. They must be able to communicate effectively with customers and staff and be attentive to detail and follow up.
Responsibilities:
Set and achieve personal sales goals while supporting the goals of the team.
Greet customers in a timely, professional, and engaging manner.
Advise potential customers of the best products that suits their individual needs.
Provide honest and confident feedback to customers regarding merchandise style and fit.
Build lasting relationships with customers by contacting them to follow up on purchases, suggest new merchandise and invite them to upcoming events.
Work as a team player to ensure each customer receives the best service possible.
Perform daily department tasks, including stock work, remerchandising, display, price markdowns, and light cleaning.
Answer telephones and direct calls as needed.
Assist in inventory control efforts to provide a quick, friendly, and efficient register checkout experience for customers, including purchases, returns and exchanges.
Create and update customer files and develop a customer book.
Qualifications:
Minimum of 3 years sales experience.
Proven ability to set and achieve sales goals.
Competitive drive and entrepreneurial confidence to succeed in a commission-based environment.
Demonstrated ability to develop relationships with customers and co-workers.
Basic math and communication skills
Knowledgeable, enthusiastic, and passionate about fashion and trends.
Ability to handle customer concerns and prioritize multiple tasks with a sense of urgency positively and proactively.
Strong computer proficiency and comfortable learning new computer applications including all social media.
Strong organizational and follow up skills.
High level of ownership, accountability, and initiative.
Ability to work a flexible schedule based on store needs including weekends and holidays.
Contact us at info@rushwilson.com
Seasonal Support Staff Person
Seasonal Part-time position from late Fall through Christmas.
Duties would include:
Greeter – Greet all customers when they enter the store. Point them in the right direction.
Cashier – Ring up sales on Point of Sale system on the computer and/or Square on ipad.
Answer phone – Take messages.
Wrap presents – Fill in when needed to wrap items.
Filing – May file if there is downtime in the store.
Initially hours would be 12:00 – 4:00, will increase as the season progresses. Saturday availability a must.
Candidate will need good verbal and written communication skills, comfortable with computer and point of sale systems and excellent customer service experience.
Contact us at info@rushwilson.com