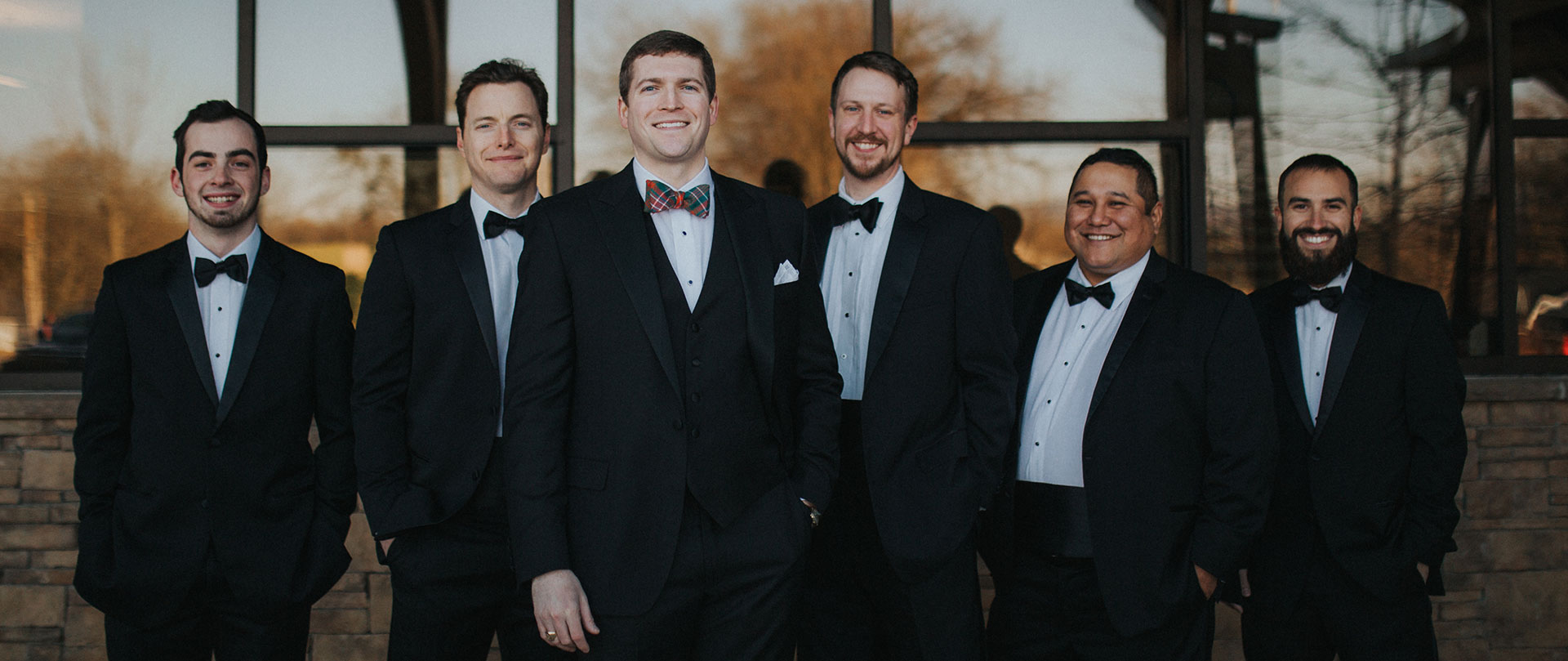 Custom Suits & Men's Formalwear in Greenville, SC
The Upstate's Choice for Men's Wedding and Formal Attire
Since 1950, Rush Wilson Limited has been the premier custom suit and men's formalwear outfitter for every occasion. Whether you're looking for black tie attire, white tie attire, or a custom-tailored suit, our team can help you find your perfect look.
We have helped many wedding parties in selecting and fitting custom tuxedos, suits, sport coats, trousers, and shirts.
You can trust our team to help you through the whole formalwear selection and fitting process.
Tuxedos, Suits, & Sport Coats
Select the perfect look for your wedding.
Scottish Attire
With suppliers in Scotland, we can outfit you in a traditional or modern take.
Accessories and Gifts
Complete your look or gift your wedding party.
Tell Us About Your Wedding Plans
A Rush Wilson Limited Associate will be in touch!
Share Your Rush Wilson Ltd Wedding Photos