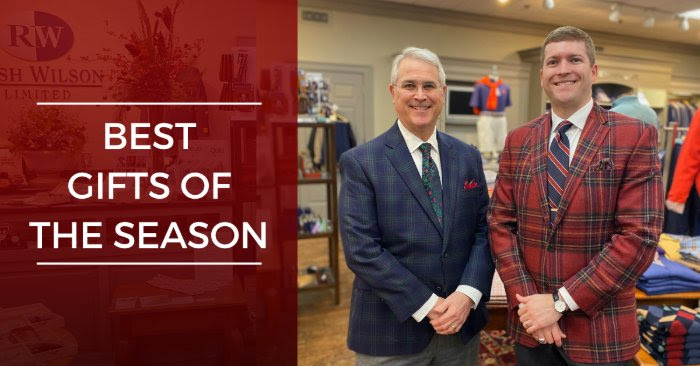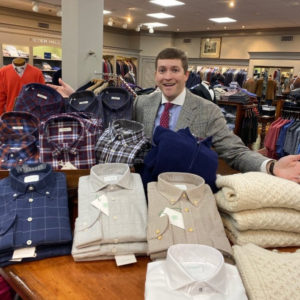 "The perfect shirt!" – Jay
Stylish, soft and warm, shirts from Forrest Lennard and Ingram look great dressed up or down with denim.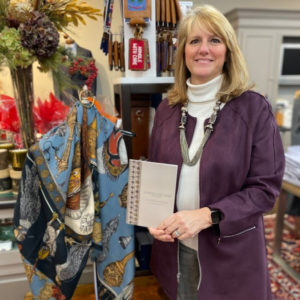 Sabina Savage Scarves – Liz
"The Sabina Savage scarves double art – they make a great addition to any outfit or even framed for the walls of your home!"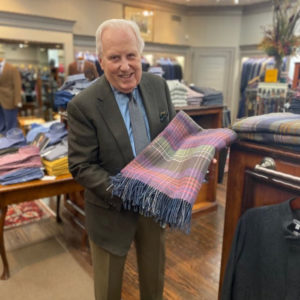 Johnston of Elgin Throws – John's pick
Johnston of Elgin throws are perfect for the holidays. Made in Scotland since 1797, stay cozy with one of these "great throws for the home this winter."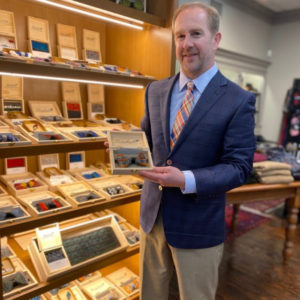 Brackish Bow Ties – David's pick
"Brackish makes special holiday gifts because they are locally made works of art. I could easily set mine out on display when it's not being worn."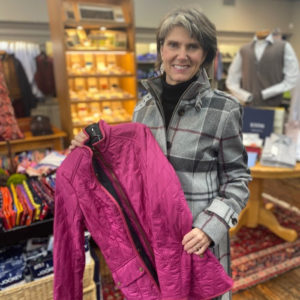 "A great gift for my daughters…or me!" – Mary Lee
We carry men's and women's Barbour coats in plenty of styles and colors (so you can pick a gift out for yourself too, wink wink).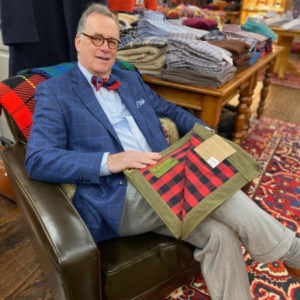 H.Goose Blanket – Jeff's pick
We love a gift that works for everyone! "The locally made H.Goose blanket is something the entire family can enjoy. We use ours just about every week on picnics."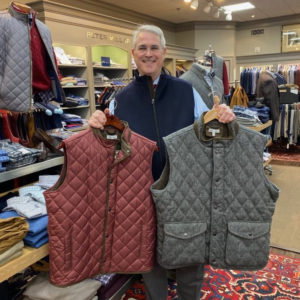 "Vests are perfect for our climate." – Rush Wilson
From the purveyor of classic american style himself; "They give your outfit a finished look, while keeping your core warm, outdoors or in." Find options from Peter Millar and more at Rush Wilson Limited.