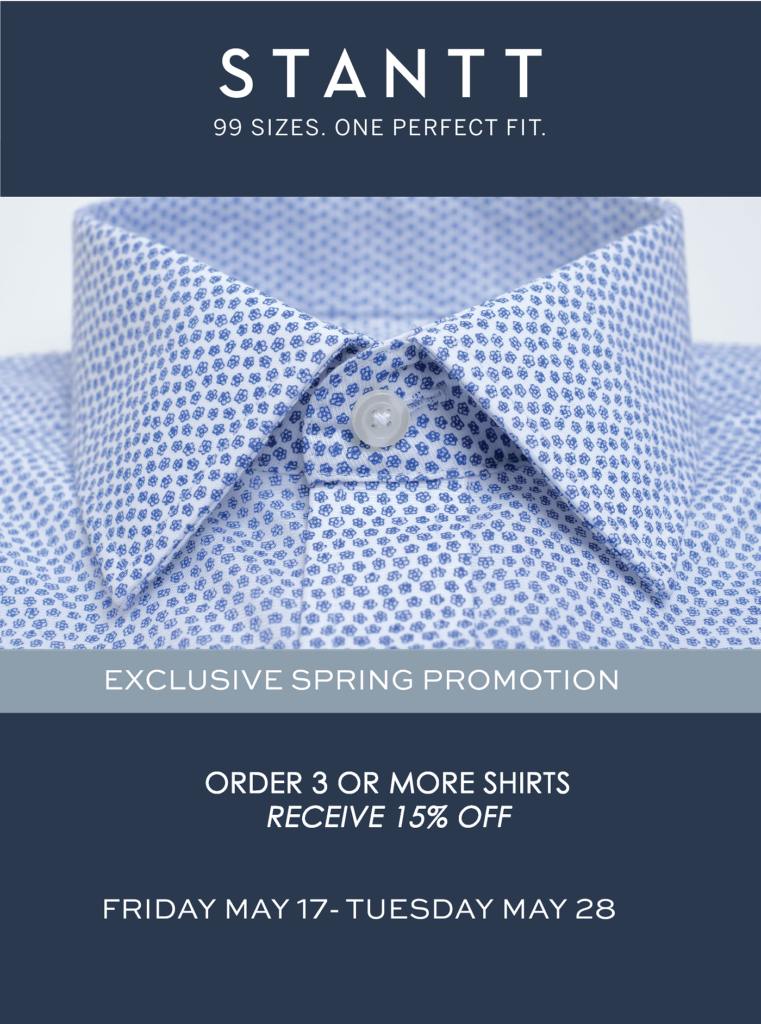 Stantt Custom Shirts
"The new way to get the perfect fit."
Order 3 or more and receive 15% savings.
Friday, May 17th – Tuesday, May 28th
Through extensive research of measuring men and the creation of an algorithm to determine men's shirt sizes, Stantt has developed 99 custom fits that all men can fit into.
Once fitted and you've selected your fabrics, colors and collars, Stantt delivers your custom shirts in only 2 weeks!