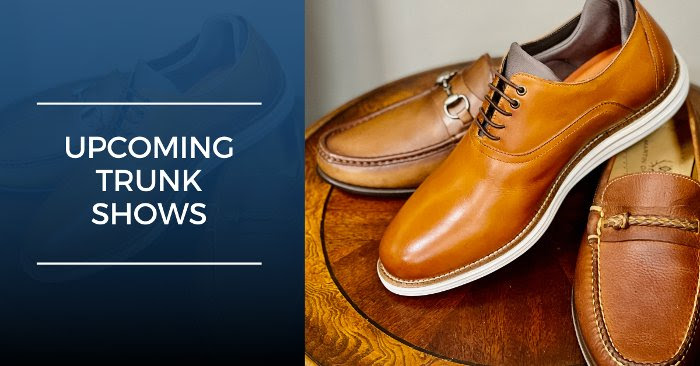 THIS WEEK AT RUSH WILSON LIMITED
Byron Clothing Pop-Up Shop | October 18 – November 13
Martin Dingman Shoes, Belts, & Accessories + Duck Head Apparel | Friday – Saturday, October 22-23
We look forward to seeing you in-store to shop for these incredible brands.
Special incentives will be offered on Martin Dingman, Duck Head, + Byron Clothing
Receive a complimentary belt with every Martin Dingman Shoe purchase.*
Receive $100 off of a Martin Dingman genuine crocodile belt.*
*restrictions apply
For more info: rushwilson.com/specials
See you soon and happy shopping!