Dressing for a wedding comes with many unknowns. Weddings can range from black-tie events to casual backyard gatherings. Dressing accordingly shows respect for the couple and allows you to feel comfortable.
Use this guide for choosing the best wedding attire for men and what outfit faux pas to avoid.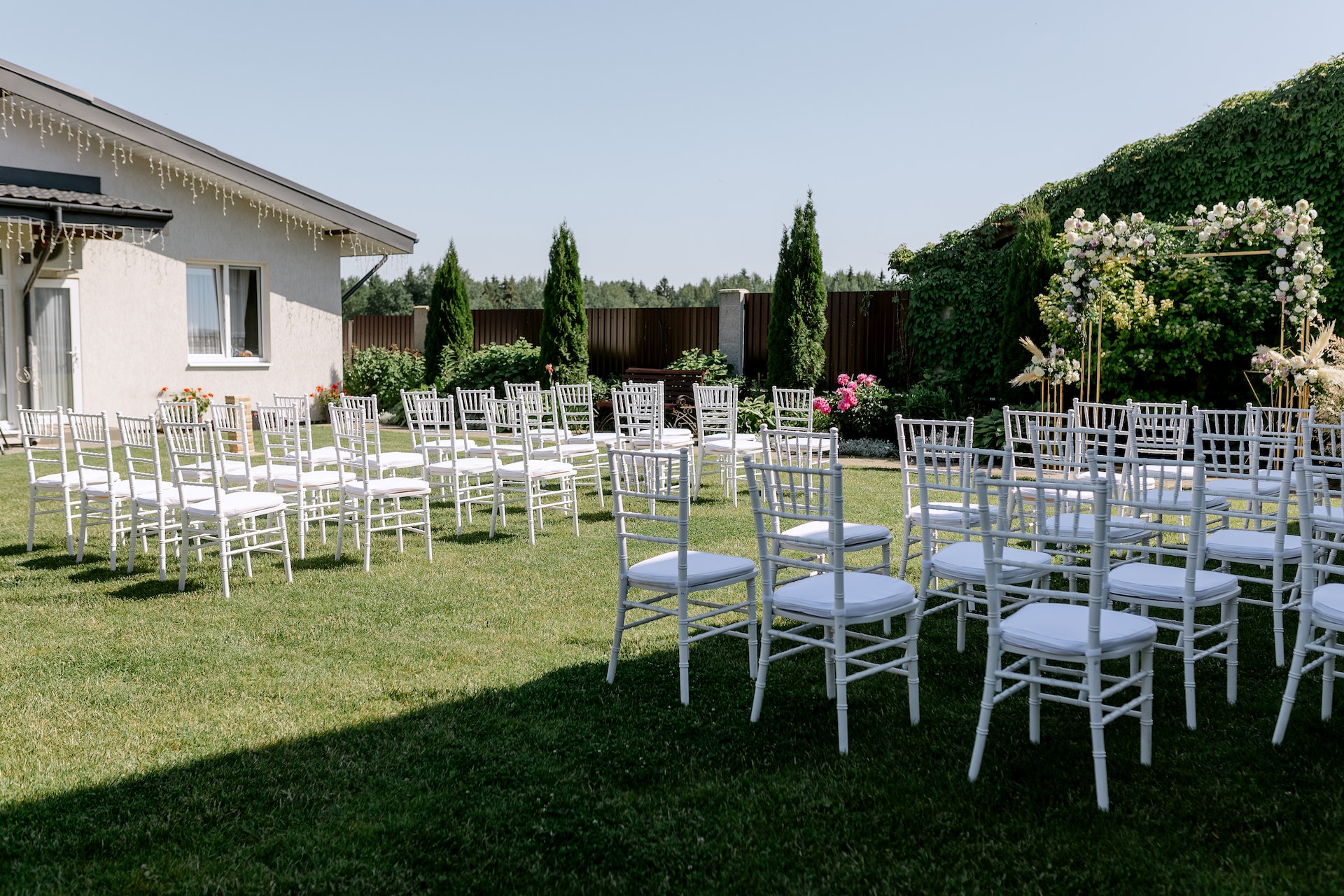 Understanding Dress Codes on Wedding Invitations
The first place to look for dress code guidance is the wedding invitation. Often, the couple will specify a dress code. It may be a general dress code, like a formal or casual event. However, sometimes it will add more specific details, like a preferred color scheme.
If the invitation doesn't offer guidance for dress, you can deduce the dress code by looking at the location, indoors or outdoors, and the invitation's formality and theme.
When invitations state a dress code is "optional," this means that the dress code is preferred but not required. If able, try to include the optional elements in your dress code.
Keeping Your Outfits Flexible
Feel free to wear flexible outfits that you can easily dress up and down depending on what other guests wear. The exception would be black-tie events, which have very strict dress codes.
For example, you might remove your tie at a semi-formal event if you notice that most other men are wearing simple button-down dress shirts. You might also bring a removable jacket to stay warm at winter weddings, but remove it if the reception hall becomes too warm.
General Wedding Attire Do's and Don'ts
While each type of event has its own rules, a few general rules are consistent across dress codes.
Do:
Shave and freshen your appearance before the event

Keep your clothes ironed, rip-free, and clean

Wear formal shoes and classy accessories, no matter how casual the event is

Always wear long pants, even for summer outdoor weddings
Don't:
Wear white or light gray, which is often the color the groom wears

Wear boutonnieres, which are reserved for the groomsmen

Upstage the wedding party with overly flashy clothes

Wear overly casual clothing like open-toed shoes, t-shirts, shorts, or jeans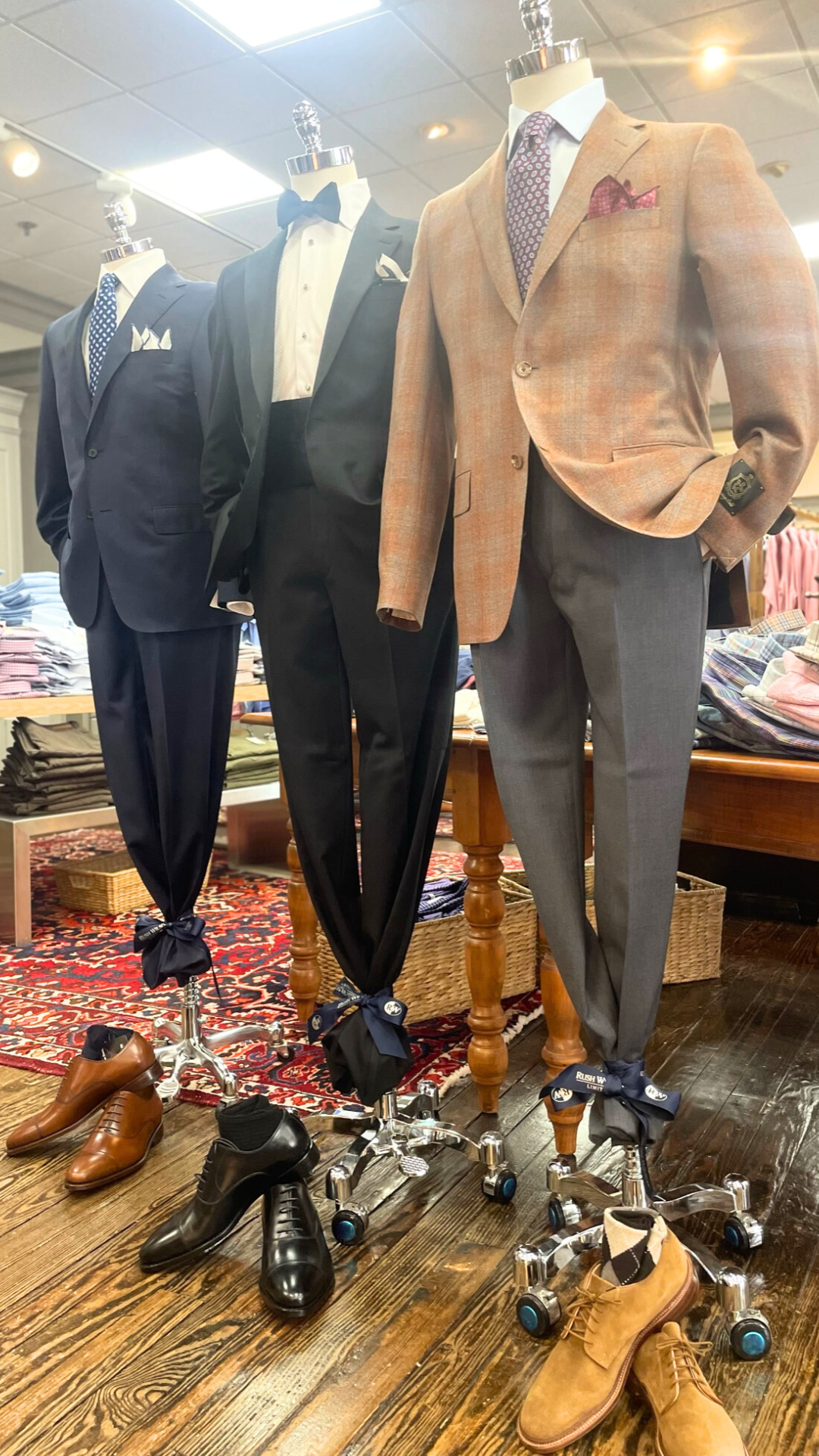 4 Types of Wedding Occasions and What to Wear for Each
Use these do's and don'ts to guide your outfit choices.
1. Formal or Black Tie Wedding Attire for Men
A black-tie wedding is the highest wedding formality level. When choosing your black-tie attire, always go for simplicity over statement pieces. You will want to keep the vibrant colors, flashy shoes, and shiny jewelry at home and opt for dark, simple tuxedos and minimal accessories.
Do:
Wear a tuxedo with a bow tie

Choose dark colors like black or dark blues

Wear black-tie formal shoes, like black patent leather

Only wear collared dress shirts under the jacket
Don't
Wear bright colors, especially white, and colors that could be mistaken for the groom

Wear casual accessories like sneakers, unmatching belts, and hats

Match or upstage the wedding party by wearing boutonnieres, overly flashy attire, or other details reserved for the wedding party and groom
2. Black Tie Optional Wedding Attire for Men
A black tie optional wedding falls just below a black-tie event. You may wear a tuxedo as described above or wear a dark suit. While most dress codes are similar, a black tie optional wedding allows for more flexibility with your suit since you don't need to wear a tuxedo. When choosing your outfit, remember that evening events tend to be more formal than morning or afternoon weddings, so you may want to consider wearing a tuxedo.
Do:
Wear a full suit with a jacket and matching pants

Choose dark colors like black and dark blue

Wear a tie or bowtie

Keep your shoes simple and formal (avoid brogues and Derbies)
Don't
Wear mismatching clothing items (like a suit coat with different colored pants or unmatching shoes)

Upstage the wedding party by wearing boutonnieres or overly flashy clothing

Wear patterned shirts under your suit coat
3. Semi-Formal Wedding Attire for Men
Semi-formal weddings, also known as cocktail weddings, are relaxed formal events. These events still have a classy feel but offer more flexibility in what you wear, so you can allow your creativity to shine.
Do:
Wear a suit, a sport coat, or a blazer with contrasting pants

Wear a tie

Add accessories like pocket squares and lapel pins

Wear a button-down or spread collar dress shirt
Don't
Go too formal with a tuxedo

Go too casual and wear jeans or shorts

Wear casual shoes like sneakers or flip-flops (loafers or brogues are acceptable)

Wear polos or t-shirts
4. Casual Wedding Attire for Men
Casual dress codes are for small, intimate affairs and backyard weddings. The wedding party is laid back and wants you to feel comfortable. Classy casual outfits allow you to relax while still respecting the occasion. You can add more color to your attire for casual weddings.
Do:
Wear clean, classy clothes

Wear dress pants, like chinos or khakis

Wear dress shoes

Wear a dress shirt with more color and pattern

Consider a casual sport coat to elevate your look (although not required)
Don't:
Dress for backyard weddings the same way you would dress for a backyard barbecue

Wear casual shoes like flip-flops or sneakers

Wear casual clothes like jeans, shorts, and T-shirts (a polo or untucked button-down is acceptable)

Wear overly formal accessories like neckties or cufflinks
Are You Ready to Dress to Impress at Your Next Wedding?
Weddings are times of celebration, connection, and dressing to the nines. Rush Wilson Limited has your back for every wedding occasion, from casual to black-tie. Our custom, tailored menswear fits you perfectly so you look your best every occasion.
We offer everything you need, including shoes and accessories, so that you can build a coordinated and striking outfit for your next wedding event.
Schedule an appointment in Greenville, SC to get started with your custom wedding attire.